Roommate CHAPTER 1 (18+)
Roommate Chapter 2 (Beta Version)
---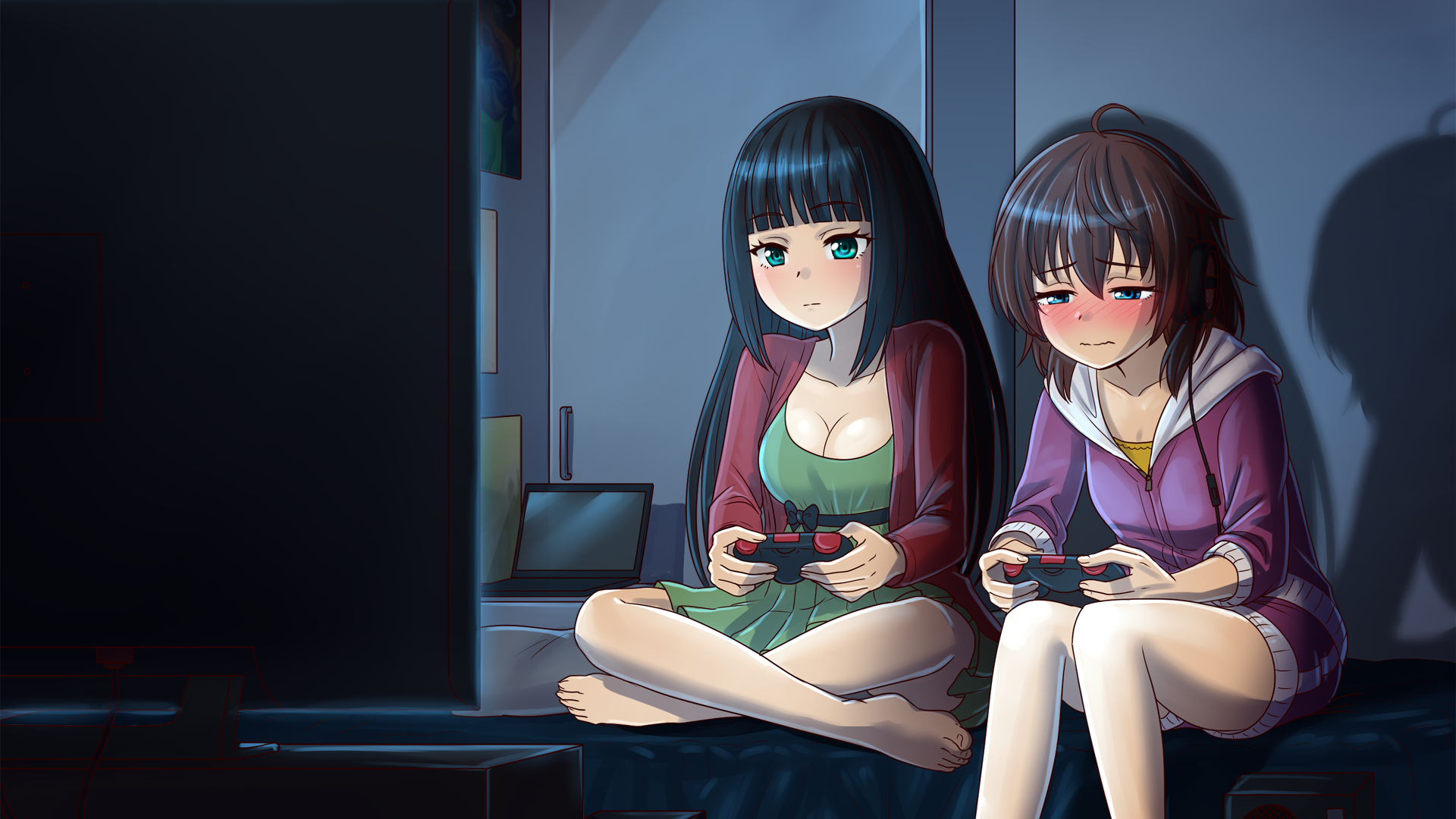 This new version contains bugs.
This build is here only for those who are serious about helping us test the game, or buying the game for a hefty price and help us financially.
New version of Roommate is out! For Beta-Testers only.
Roommate, chapter 2 (Beta version)
This version is playable, and somehow enjoyable.
about Chapter 2:
Many small-medium bugs are there:
- the textboxes have a different color depending on the characters but not when you return to the Pause menu. (right-click)
- the choices and the buttons do not have the color that corresponds to them, except with the Issa route
- the textbox is still visible with some choices, for some characters
- the "Chapter 1, Chapter 2" and "Credits" buttons are not like the others. I will try to fix them.
- Some names are not correct in the Credits or do not appear in their place. I'll add Beta-Testers names as well. (Patreon ones.)
- The gallery doesn't really make sense yet.
- Characters need to be moved in the game, sometimes they are not centered
- the backgrounds are sometimes not the good ones, it will be corrected for the next version.
- the sound of the vibrator does not stop when it has to, with the "Amy x Valerie" scenes
And more importantly: timing errors are visible with the textbox or H-scenes in general.
Now you can seriously help me with 3 things:
- If you see an error other than those listed above, please send it to me.
- If you see any grammatical errors, errors related to English, send them to me.
- If you have any suggestions for future versions of the game, let me know.
Thank you for your feedback and please enjoy!
Files
Roommate CHAPTER 2 (Beta version)
796 MB
May 16, 2022
Get Roommate CHAPTER 1 (18+)